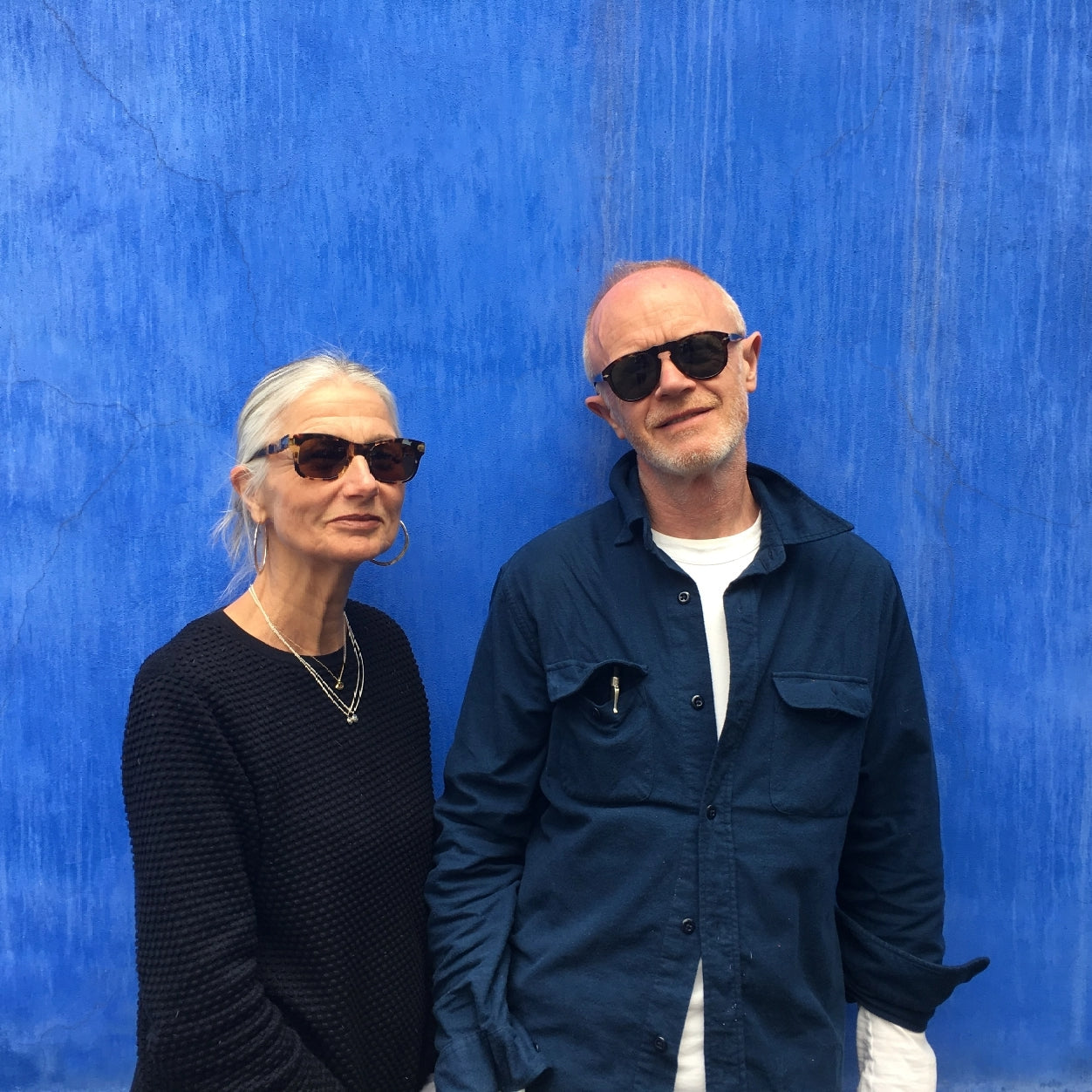 Sheila Teague and Gary Wright.
Our Story
We met as students together at Central Saint Martins College of Art and Design in London. We discovered we shared many things, the same birthday and a fascination for jewellery's deep-rooted spiritual connections to ritual and heritage.
In 1984 we began working together as Wright & Teague. Our joint creative process is driven by intellectual curiosity and critical thinking; it is concept driven work.
Our jewellery, all hand made in London doesn't just adorn the body, it intrigues the mind. The objective is a seamless connection between head, hand and heart.
Signature themes and techniques continue to be refined and developed, innovations such as inscriptions and textures and abstract figurative pieces declaring our jewellery uniquely ours.
Using symbolism to express concepts such as memory and emotion allegorically and suggestively, a distinct design language is built, a narrative which connects to the wearers' own life story.
Together with the coherence of our designs, the artistic integrity of the work allows pieces to be discerningly styled in combination as personal collections are built and treasured. Our clients tell us how joyful it is to touch and wear our hand made jewels, soft , flowing, organic.
We love using precious metals; they have been crafted into jewellery for thousands of years and the metal itself has been with us for millions of years since its deposit on earth by meteorites from outer space. The idea of the energy and memory of the material passing from earth to maker to wearer, recycled over and over into many peoples' different pieces of jewellery is a really exciting notion to us; that we are part of this continuing journey.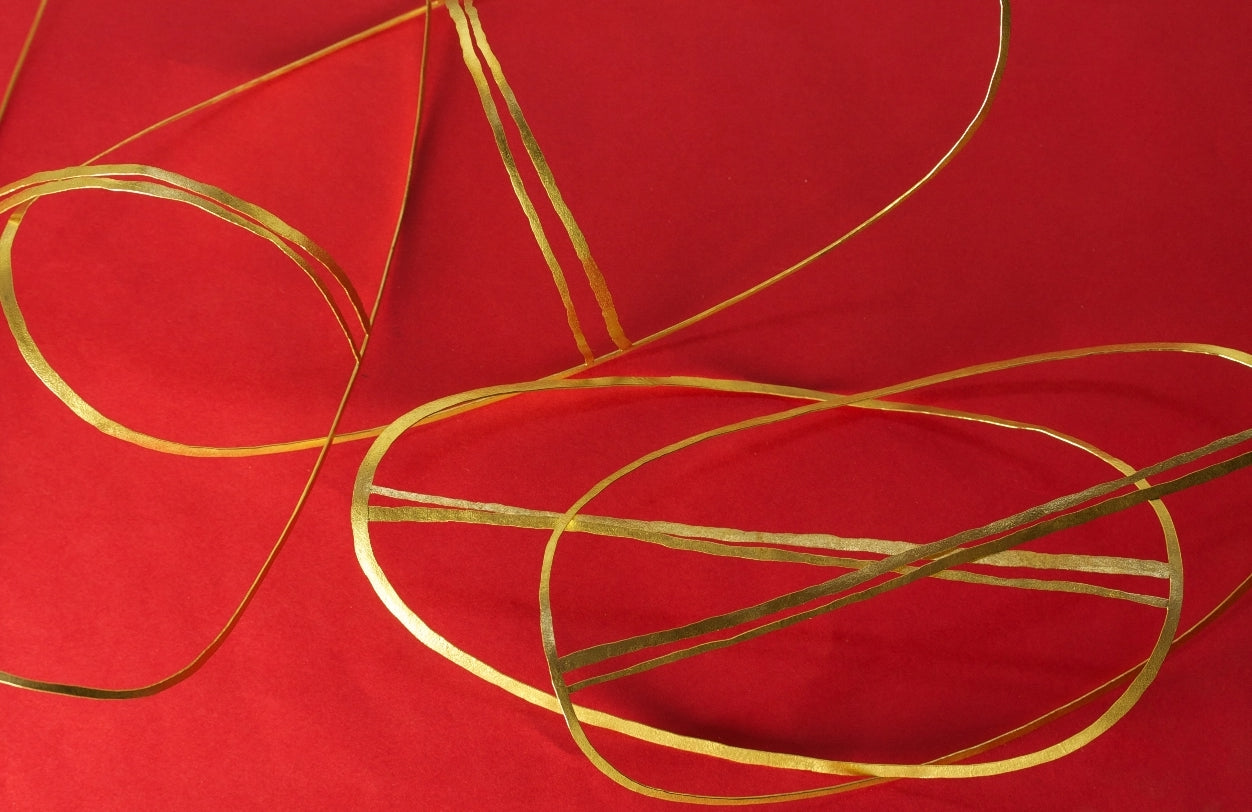 Khalakahl leg gaiters and armbands 18ct yellow gold.
At the centre of our every endeavour is ethics. Our supply chain is clean, our gold is Fairtrade certified, our silver and platinum is recycled. All gemstones come with a known provenance. We are ethical from earth to wearer, we have never considered being any other way.
We exhibit our work online or by appointment at our Shoreditch studio. We are not currently available in other shops or galleries but never say never if the right opportunity arose.
We are honoured to be represented in collections such as the V & A Museum, London.
This is jewellery made with love, a true collaboration between artists.
GARY WRIGHT and SHEILA TEAGUE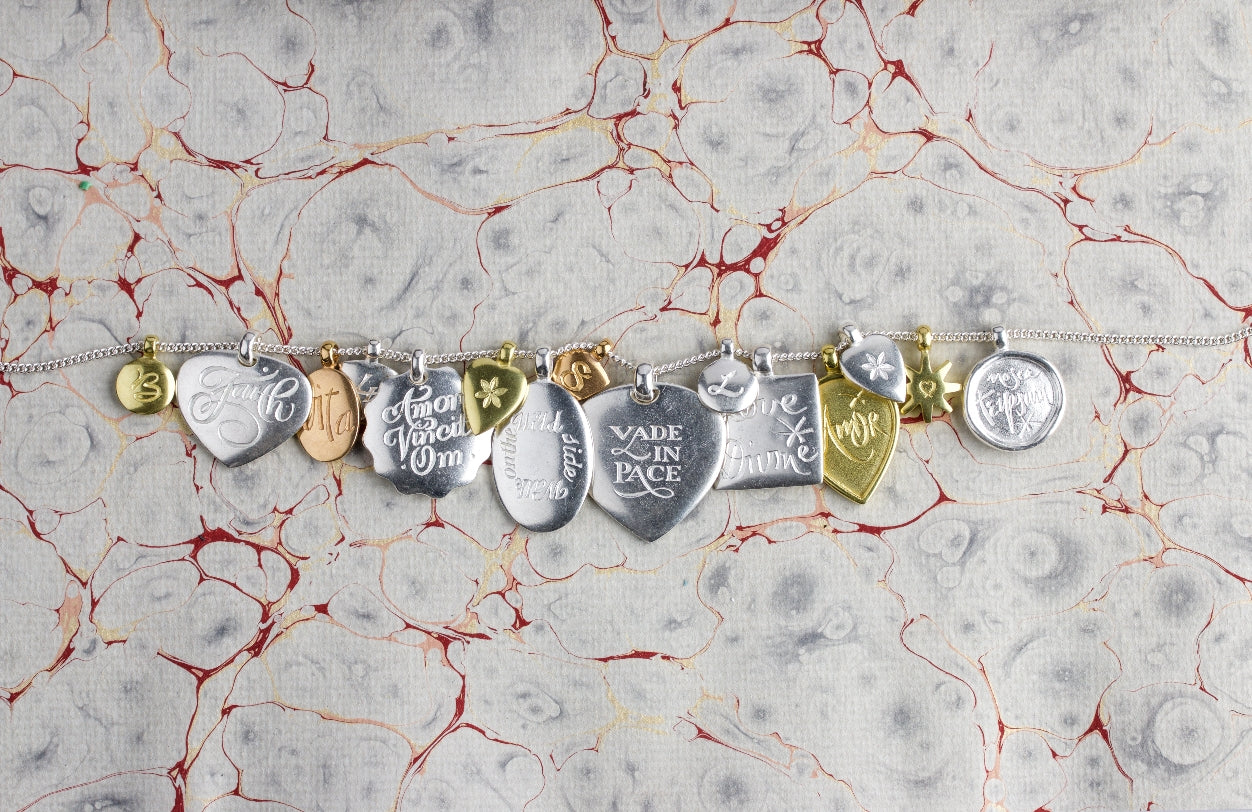 Inscription pendants. Silver and 18ct gold.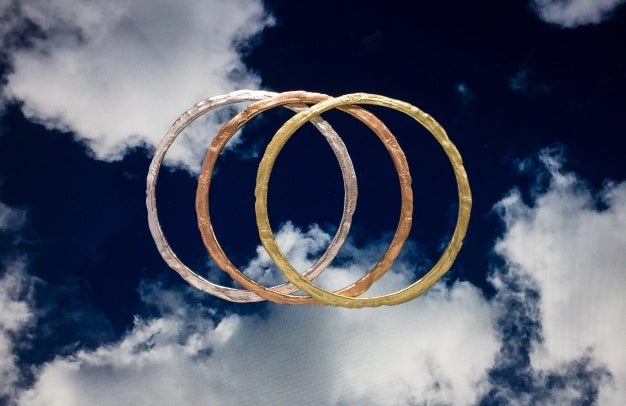 Eclipse bangles.Silver and 18ct rose and yellow gold.
Celestial and Iliad rings in the making. 18ct yellow gold and diamonds.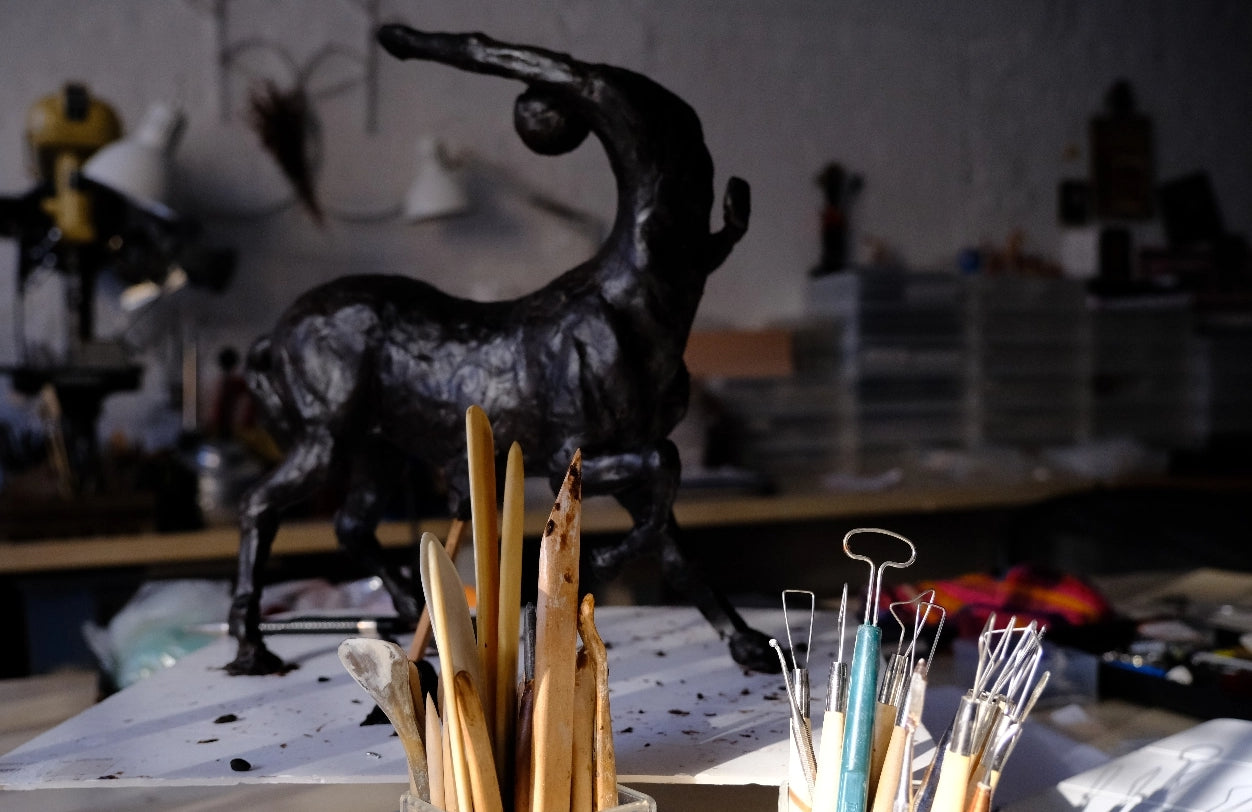 Carving a centaur in wax prior to casting in bronze.
Zanzibar necklaces. 18ct gold & silver.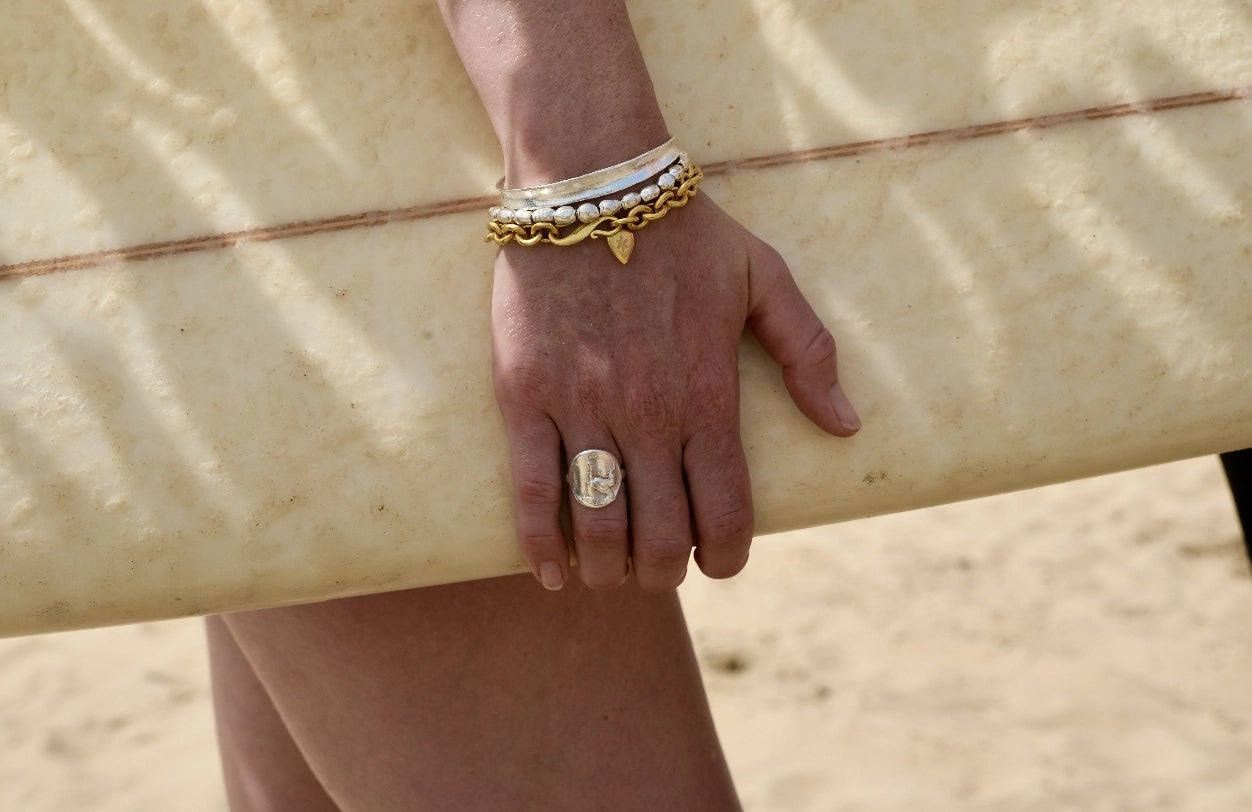 Iliad bangle, Waterbead bracelet, Rolo chain with Flower Heart, Pegasus ring. 18ct yellow gold and silver.
Kiss collar. 18ct yellow gold.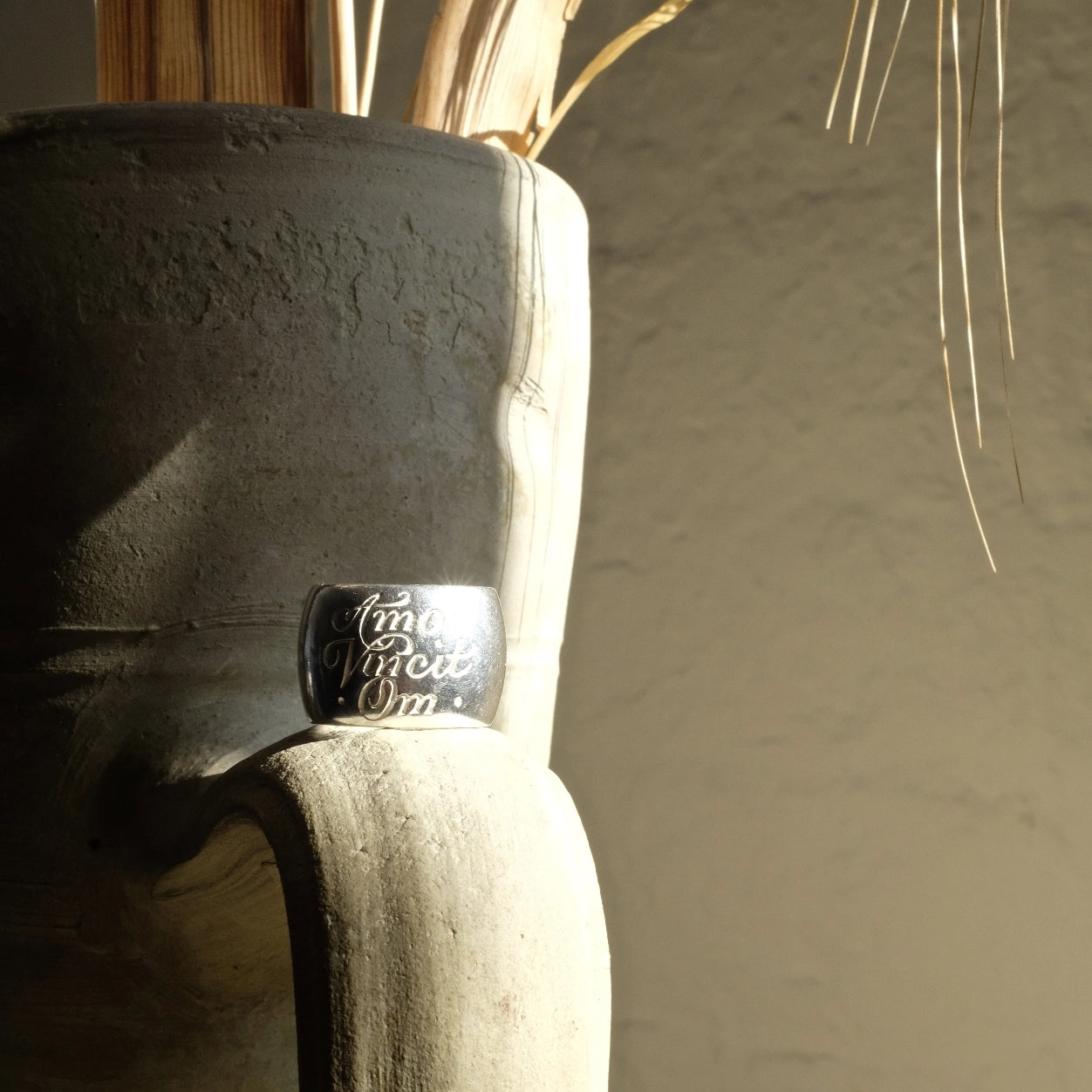 Amor Vincit Om ring. Silver.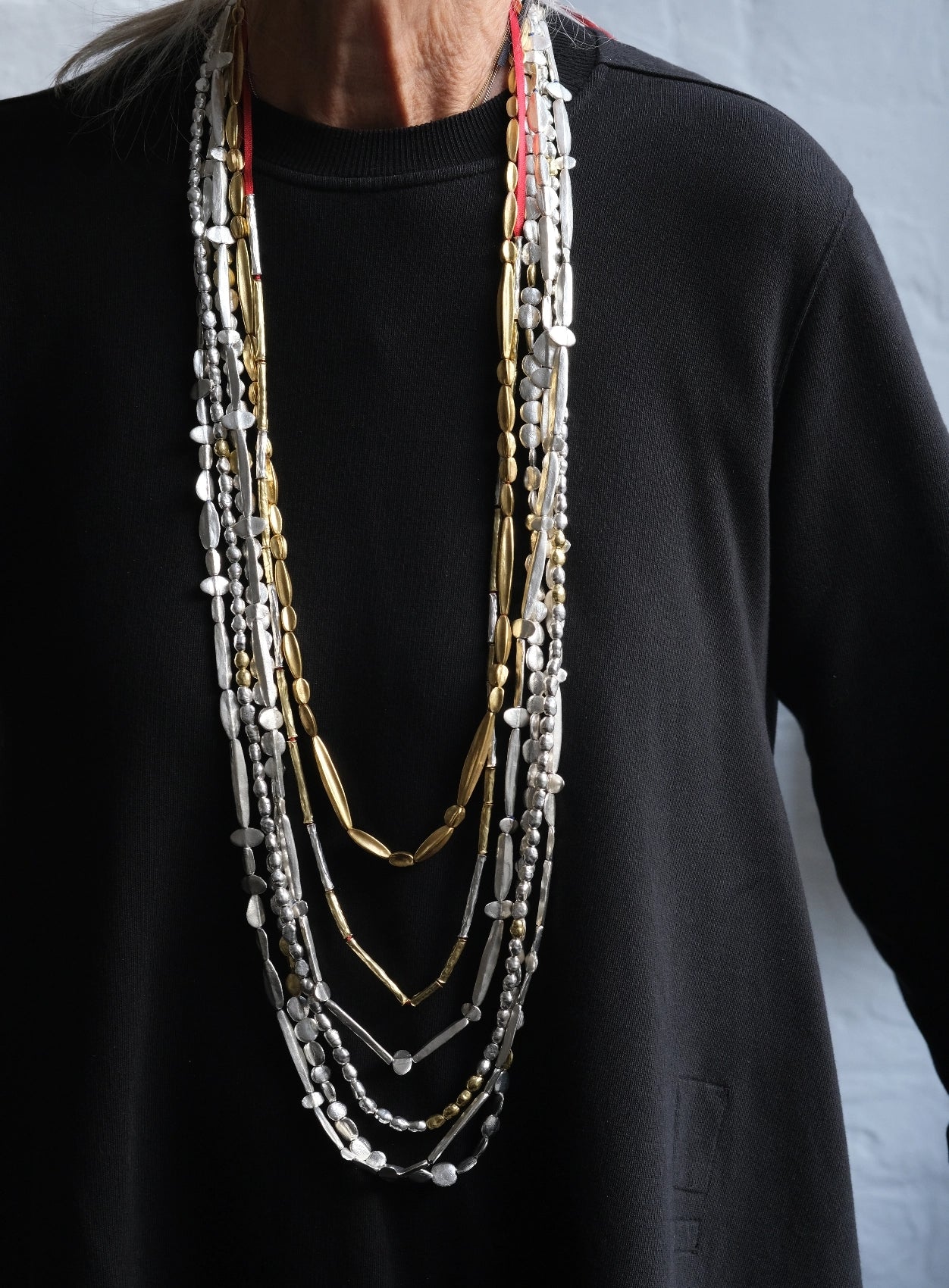 Waterbead, Baluba, Mystic, Calliope and Spirit bead long necklaces. 18ct Fairtrade yellow gold and recycled silver.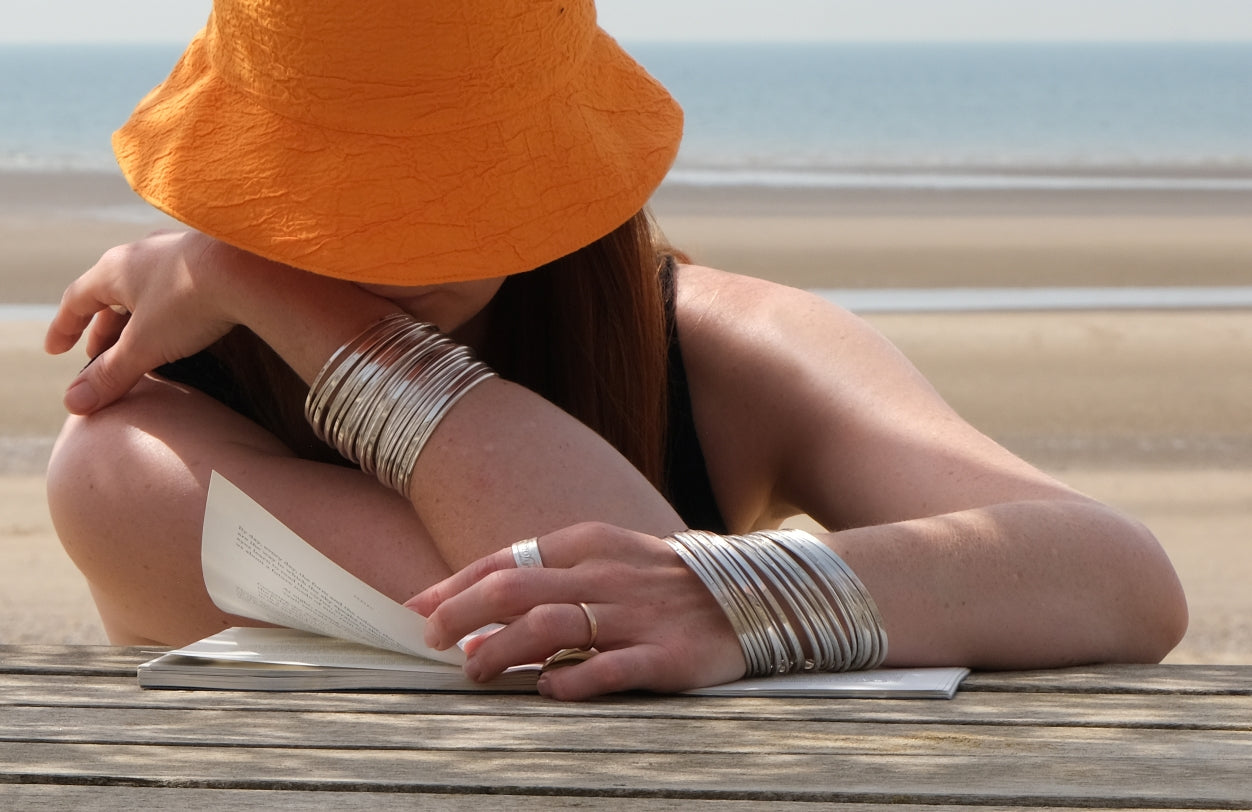 Gala bangles, To Know You is to Love You and Delphi rings. Recycled silver and 18ct Fairtrade rose gold.
Daedalus ruby ring, Zambesi ring. Khalakahl armbands. 18ct yellow gold.
Walk on the Wild Side rings. Silver.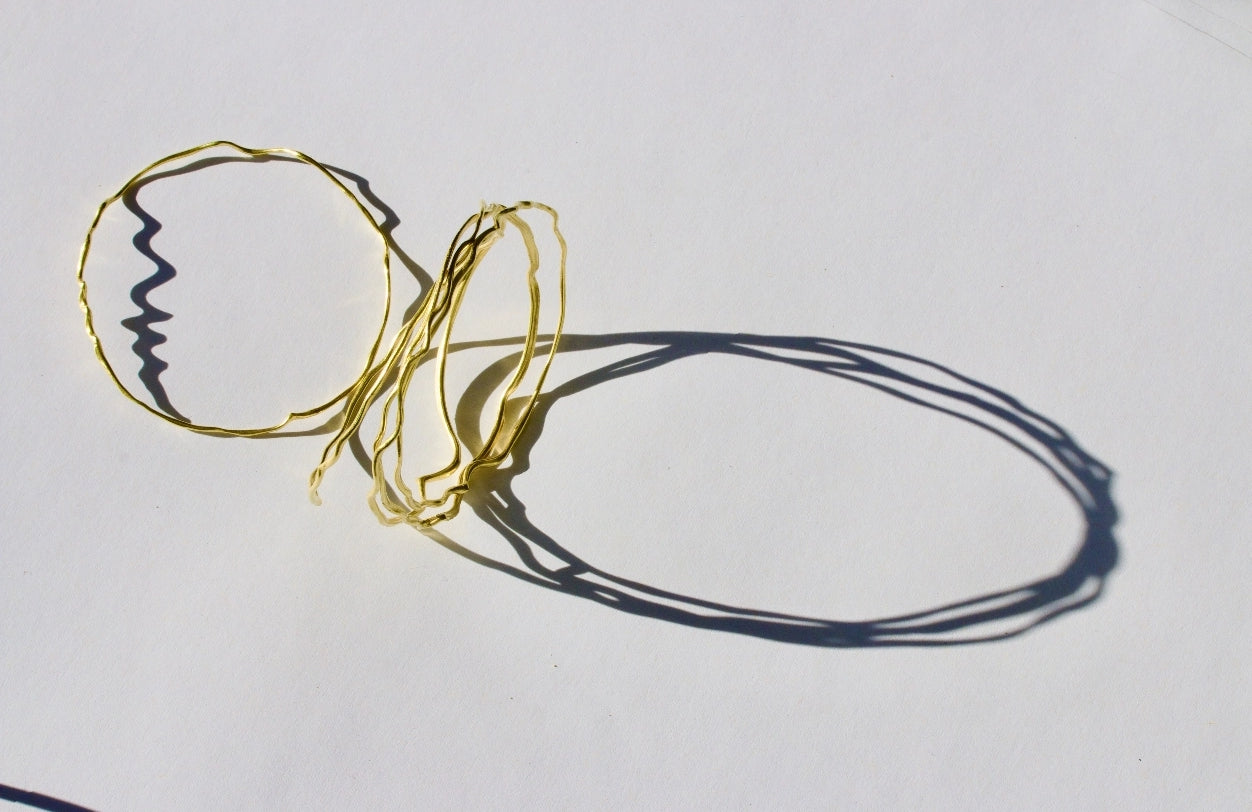 Sirena bangles. 18ct yellow gold.
Photograph by Damian Foxe.
Photograph by Damian Foxe.
Photograph by Damian Foxe.
Archive jewellery. Photographer unknown. Elle magazine.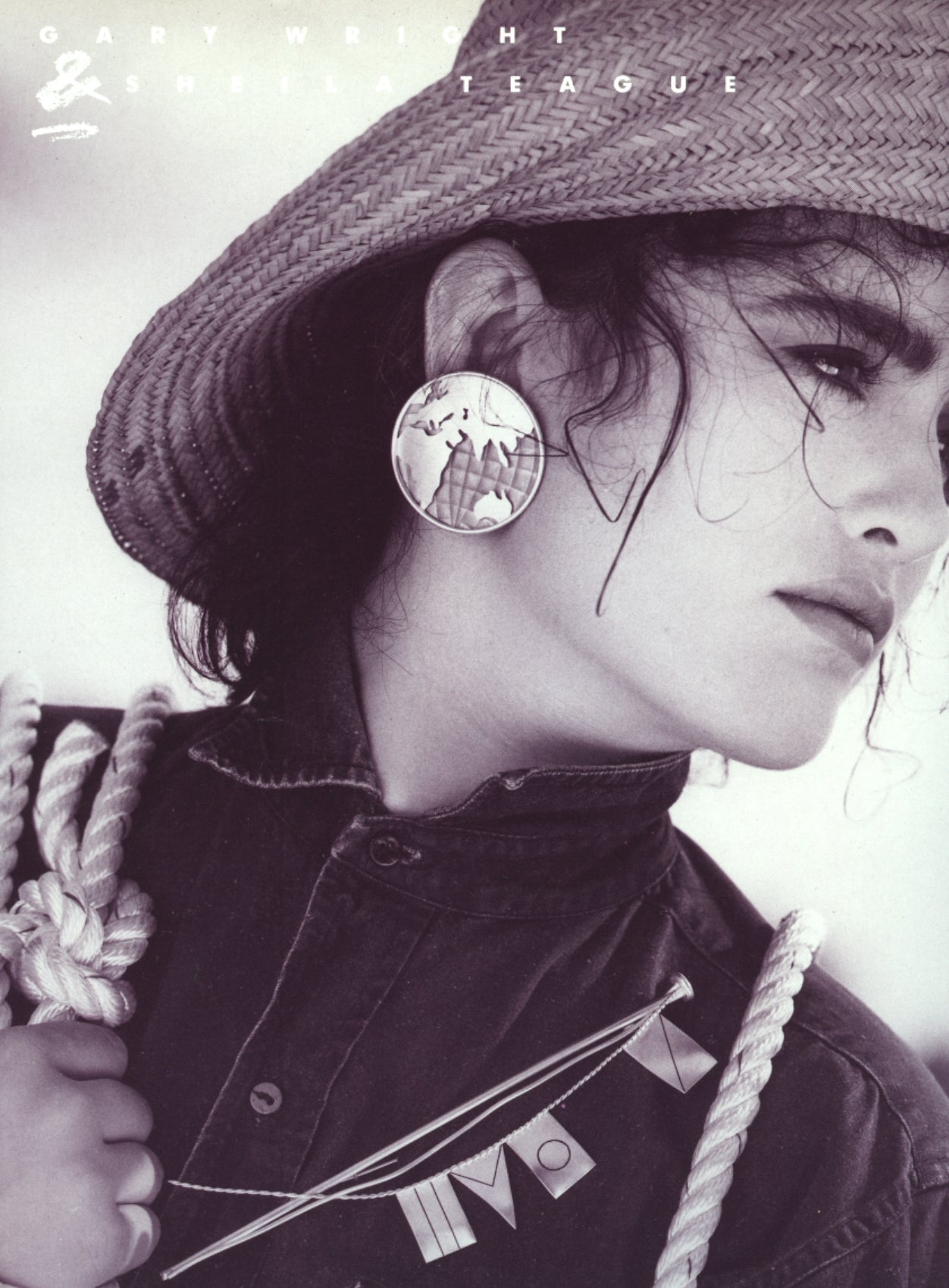 Archive jewellery. Photographer unknown. London Fashion Week.