Fairtrade_Calliope beads in hand with Sirena bangles
Fairtrade Gold -Taking Care
We think a lot about where things come from and how things are made. Our jewellery is given with love and worn with joy. So we want to be as confident that our precious materials have contributed to people's lives even before they touch our hands. Or yours.
This is why we source all our gold from suppliers licensed to sell Fairtrade Gold. This means that we know every gramme originates from artisanal mines where good working conditions and standards create better opportunities for miners and their communities through the Fairtrade Premium.

Learn more at
https://www.fairtrade.org.uk/media-centre/blog/top-10-facts-about-fairtrade-gold/

We continue to seek the best possible sources. Investing in the values of a jewel, not just its value. So please ask us any question you may have about our materials and processes, a transparent and circular economy are very important to us.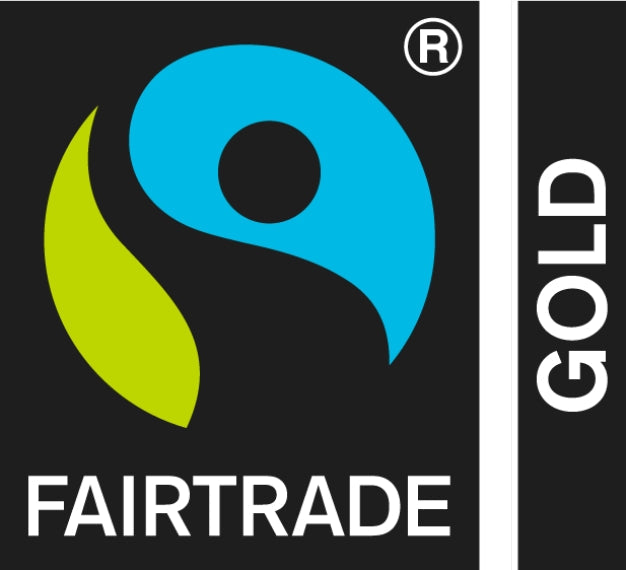 Fairtrade Gold Logo.