Craftsmanship We make everything by hand. We have never been tempted to involve other companies in other countries in our output. As artists and jewellers, we know it matters to our clients and collectors that our jewels come from our hands in London.

The same rigorous standards are applied to the smallest, most intimate silver charm and the most glamorous statement necklace in gold; we use metals and gemstones for their intrinsic qualities, for what they bring to a design not what they are worth. Craftsmanship and care create a deeper preciousness.

Some of the techniques we use exploit modern technology. But most carry on timeless traditions. When we sit at the bench, sometimes we feel an unbroken thread of craft and skill connecting us to the jewellers of Thebes or Troy. The hand-finishing on every tactile gold piece gives the metal a delicate, almost lemony hue. Our silver has depth and texture which creates an individual character.

This passion for craftsmanship has direct benefits today. Together with the coherence of our designs, the integrity of the work allows any piece to be worn with every other in endless combinations, as personal collections are built and treasured. And our clients all tell us how joyful it is to touch and wear a hand-made jewel; soft, flowing, organic, almost becoming part of you.

Fade to Gold Bonnie Wright, commissioned by LoveGold directs Fade to Gold, a film showcasing the work and life of her parents.

Watch it now for a glimpse into Wright & Teague's artistry and craftsmanship. Filmed during their last year in their Mayfair workshop, Gary and Sheila now design and create their jewels, as ever entirely by hand, in their Shoreditch atelier which is open by appointment.

Jewellery made with love, a true collaboration between artists.
Philosophy Our jewellery, all hand made in London doesn't just adorn the body, it intrigues the mind. And, in being given, worn and adored, acquires meaning as well as patination. A distinctive style and energy connects the artistic integrity of each piece with the wearer's own story, the most precious moments and memories.

We love the process of research and take countless inspiration from classical mythology. Onto rings and charms we inscribe poetic inscriptions and quotations, in our own handwriting and in calligraphy we design. Iconic motifs and gemstones are used not just for their intrinsic beauty but also to express emotions and capture memories.

The Iliad cuff is a modern piece of armour in beaten gold or silver, waiting for its odyssey. Mneme drop earrings, rippling concave discs of shining metal, are named for the Greek muse of memory. A favourite necklace combines form, language and culture; a Byzantine cross, an oval inscribed with "Vita", Latin for "life", and a charm which reads "Love Divine." We are honoured to be represented in collections such as the V&A.

We love glamour with gravitas. Our intention is to give the sense of a deeper story that carries emotional weight, a contemporary symbol of love, life and hope. Established in 1984, Wright & Teague remains true to our passion.
We take special care in sourcing and selecting the best raw materials we can ever find. We exclusively use 18ct Fairtrade Gold and recycled silver. Diamonds above a certain size are certified by the GIA and guaranteed to be conflict-free. All our diamonds, even the tiniest, are a minimum clarity of VVS1, 'F' or better in colour and always immaculately cut. Our Celestial ring involves meticulous care in choosing individual gems of gently varying size to create a revolving ripple of light.
We love the sense of worlds and time colliding in a single piece. Mozambican rubies or Zambian emeralds. Ancient Venetian trade beads and petrified woods. Delphi and Trio rings glow with the colour of aquamarines, sapphires, tourmalines or tanzanites. Every stone has its secrets.
Our jewels are made to last. But in the unlikely event that yours ever need attention, repairs are charged at cost and every penny given to charity, usually Oxfam, Sightsavers and Alzheimers Society.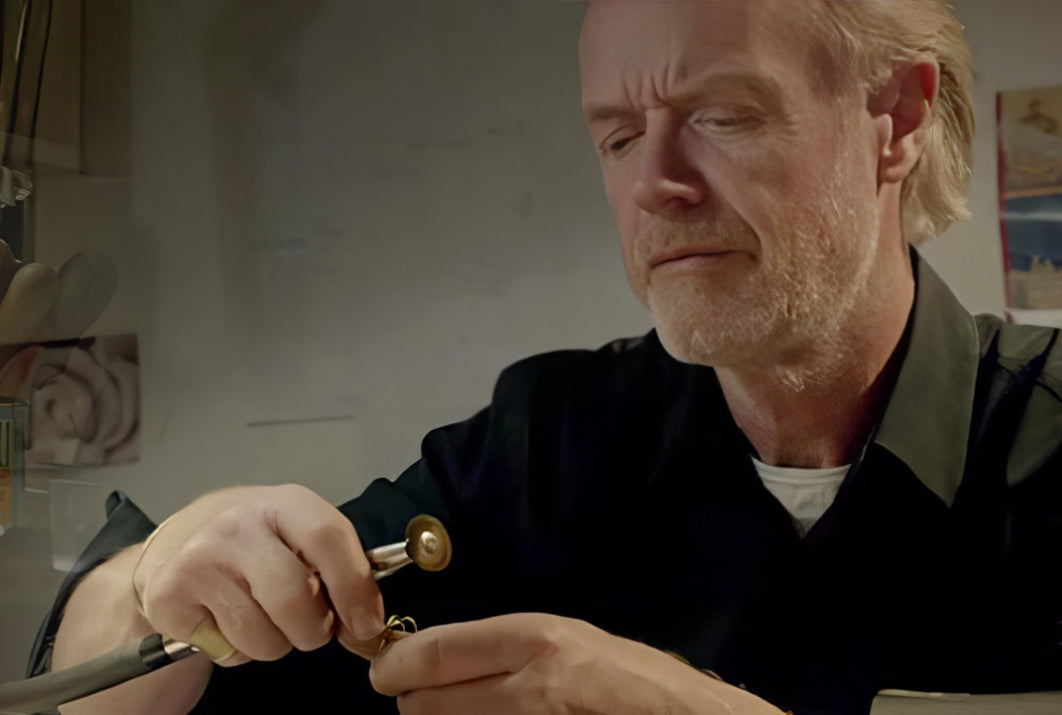 Gary Wright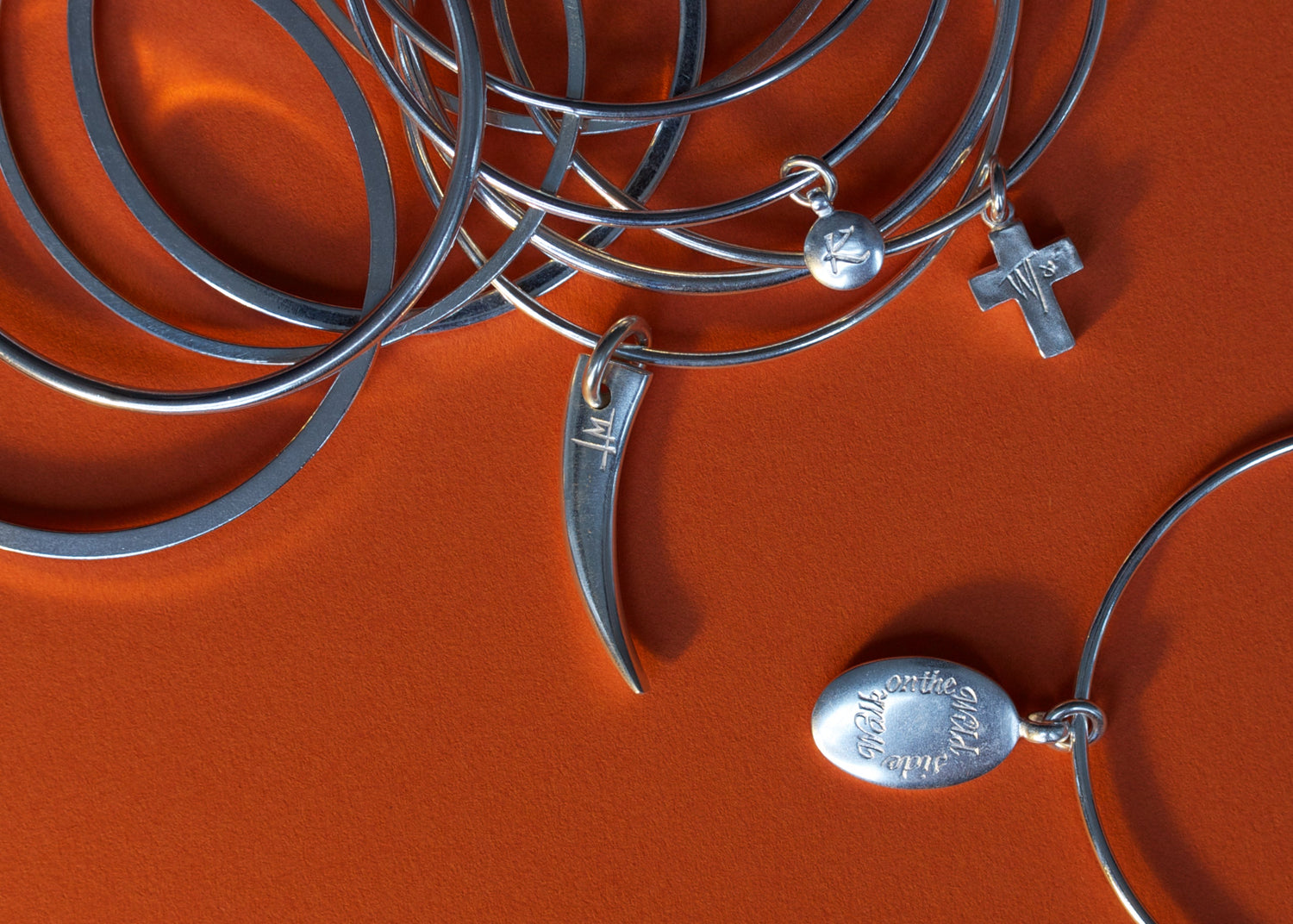 Credit 2
Wright & Teague jewellery is characterised by tactile, organic shapes, talismanic symbols, textured gold work and a curious ability to look ancient and relentlessly modern at the same time.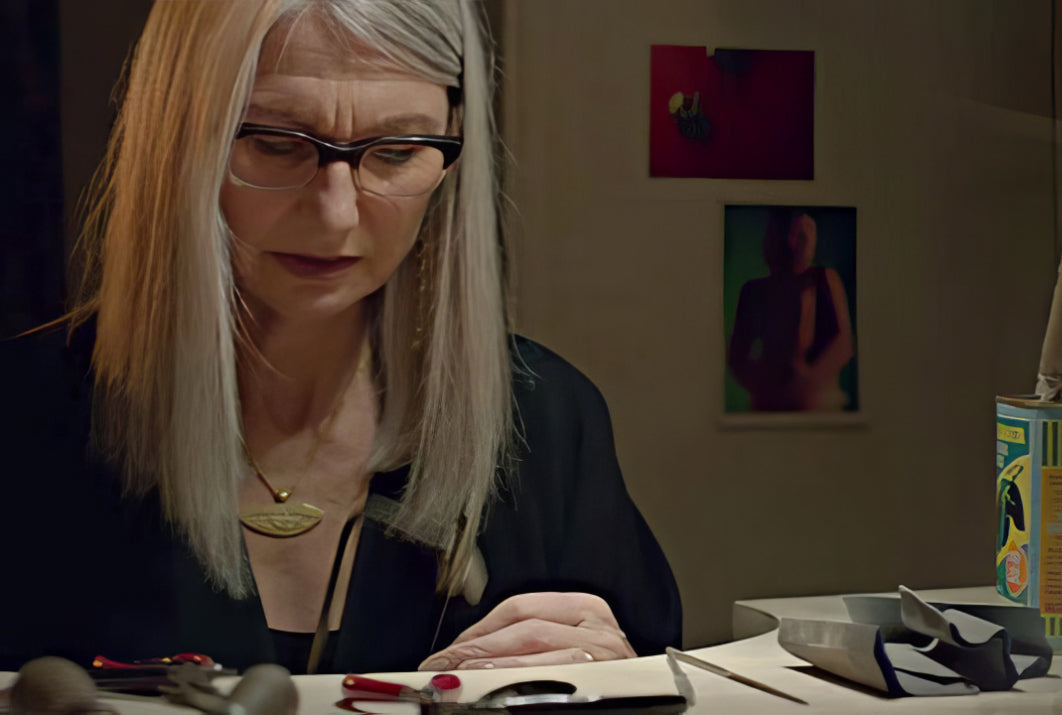 Sheila Teague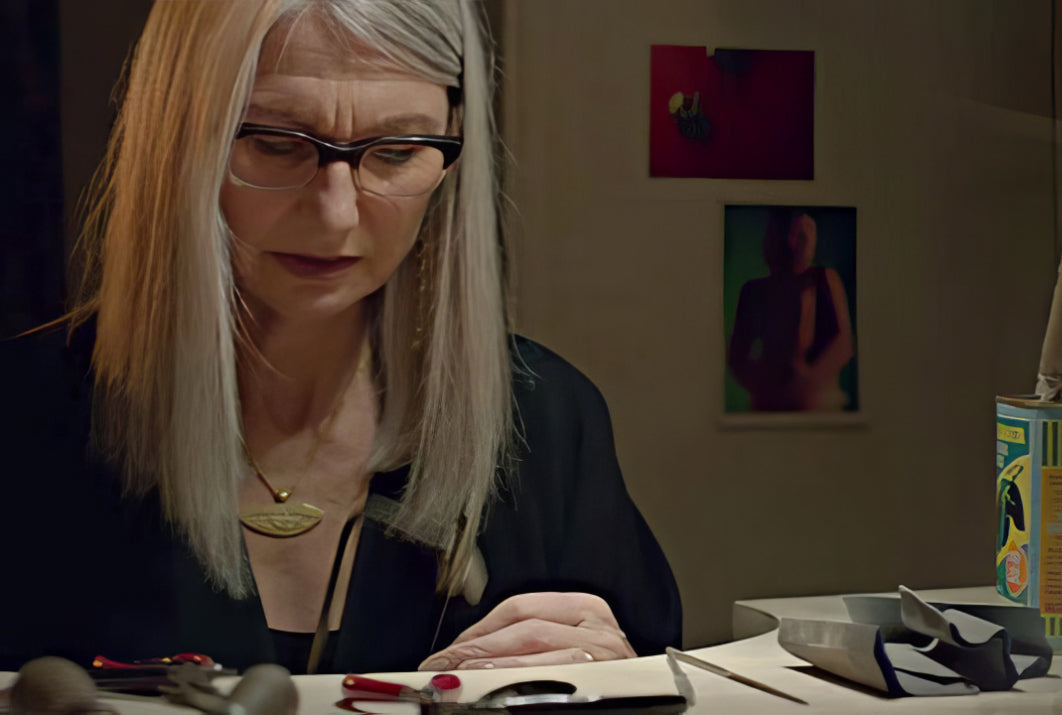 Credit 2
Pair text with an image to focus on your chosen product, collection, or blog post. Add details on availability, style, or even provide a review.