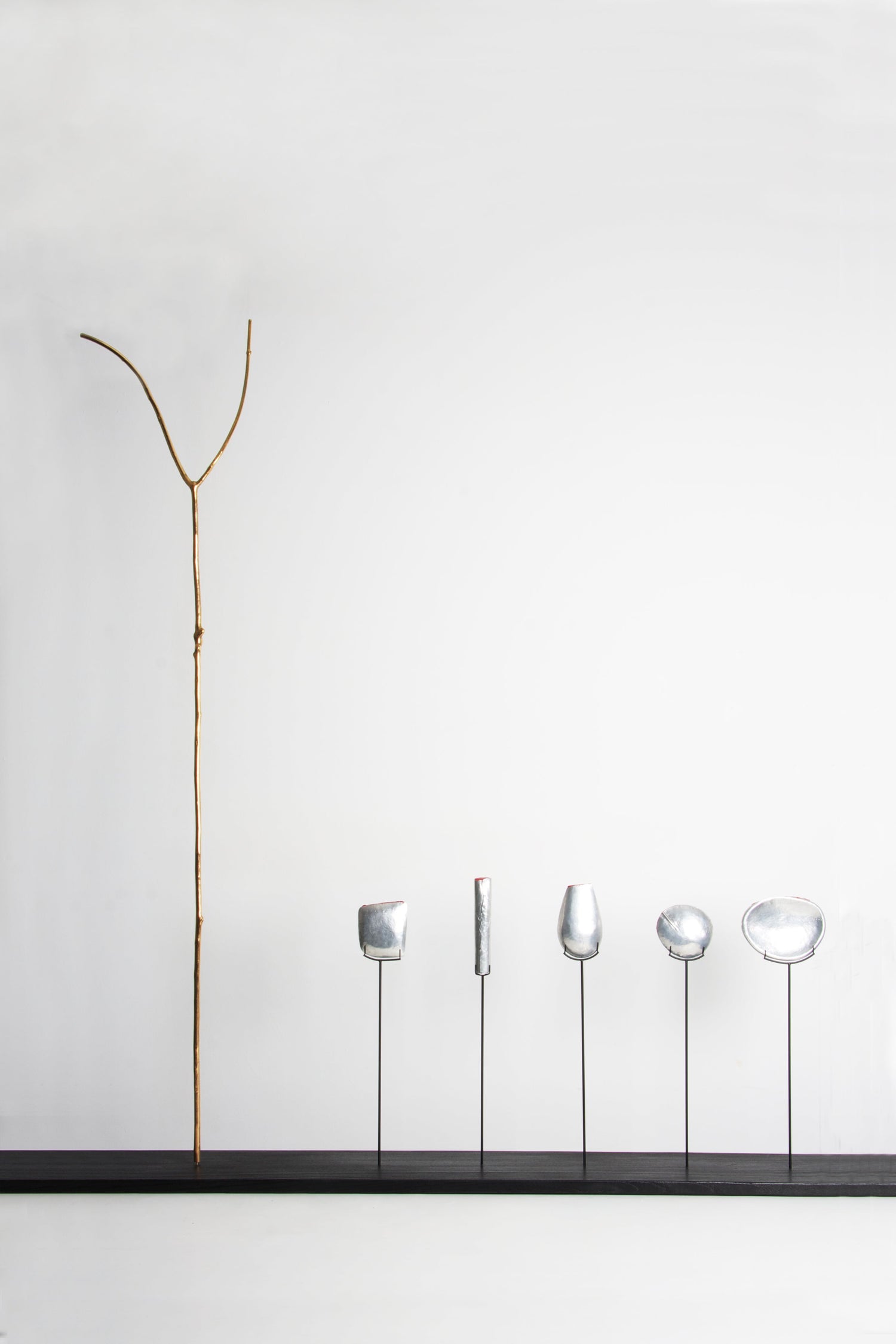 Aluminium and fragrance embebded wax.Set of 5.
CinBA - Creativity in the Bronze Age
We joined a group of artists and scholars from universities and museums across Europe, including Cambridge, Copenhagen, Vienna and Zagreb, in a collaborative research project called CinBa, to explore and respond to creativity in the Bronze Age. The experiment culminated in the CinBA conference at Cambridge University with exhibitions at the city's Museum of Archaeology and Anthropology and Wiltshire's Heritage Museum.

In our response, we imagined one prehistoric traveller on a journey from Britain through Europe to the Middle East. Seeing unimagined worlds for the first time. Fashioning objects to preserve memories and sensations.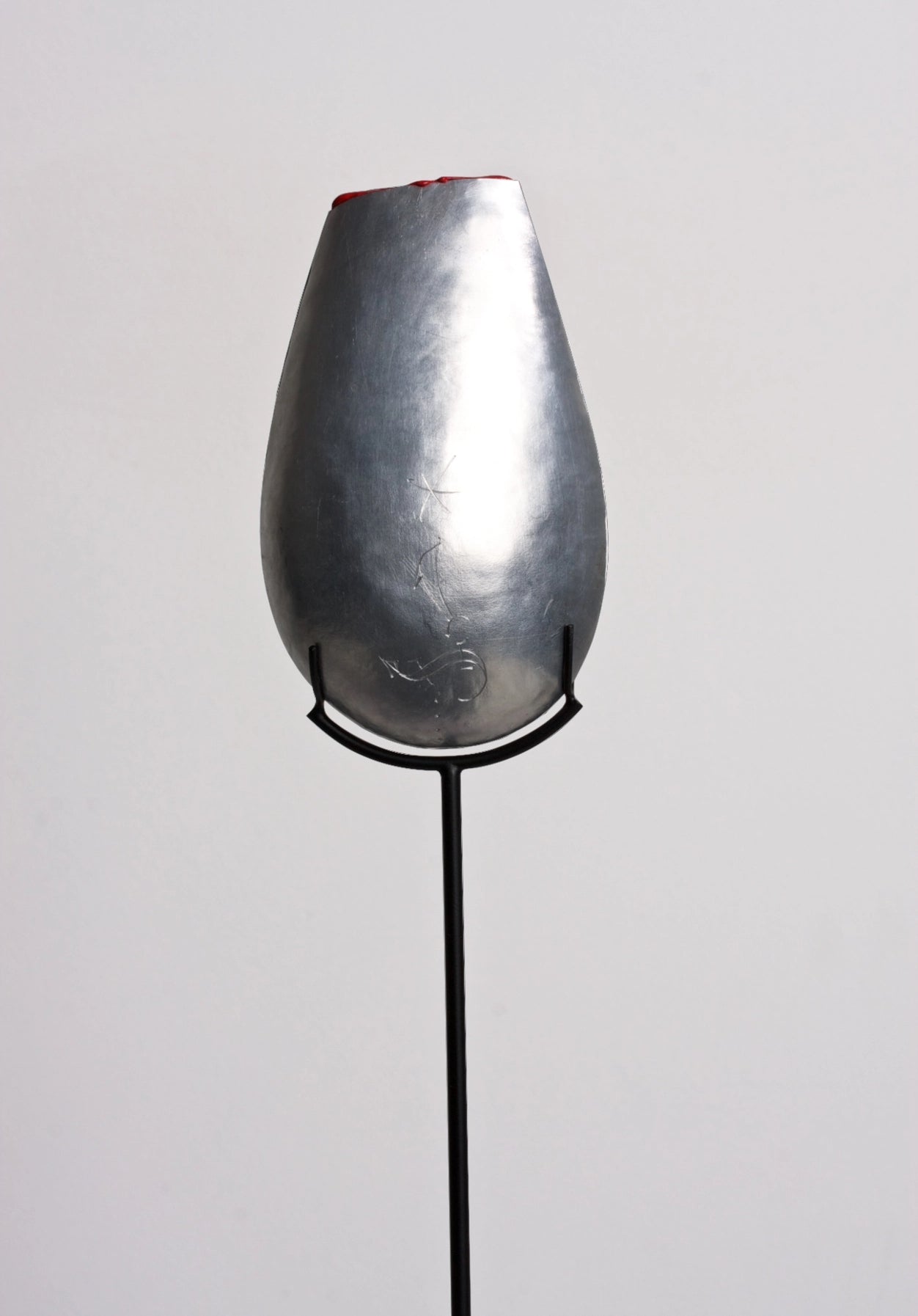 Aluminium and fragrance embebded wax.
They set out with only a gold-encased sycamore staff as a precious connection with home. With each new encounter, they create a memento of each unfamiliar culture, channelling the emotive power of scents to evoke place and people. Sealed aluminium vessels hold wax impregnated with indigenous fragrances from significant points in their odyssey. Then our traveller takes his treasures back home, vivid with their story-telling.

www.cinba.net

Involvement with the CinBA project enhanced our conviction that man has always been driven by creativity whether artistic, scientific or ritualistic as a way of both explaining cosmology and bringing beauty to everyday life. The desire to work beyond the purely practical and functional is an essential part of our psyche, it is what makes us human.